 
FLY Road Winter Shoes
VAT applied by country
AT- Austria

20%

BE - Belgium

21%

BG - Bulgaria

20%

CY - Cyprus

19%

CZ - Czechia

21%

DE - Germany

19%

DK - Denmark

25%

EE - Estonia

20%

EL - Greece

24%

ES - Spain

21%

FI - Finland

24%

FR - France

20%

HR - Croatia

25%

HU - Hungary

27%

IE - Ireland

23%

IT - Italy

22%

LT - Lithuania

21%

LU - Luxembourg

17%

LV - Latvia

21%

MT - Malta

18%

NL - Netherlands

21%

PL - Poland

23%

PT - Portugal

23%

RO - Romania

19%

SE - Sweden

25%

SI - Slovenia

22%

SK - Slovak Republic

20%
INFORMATION:
Custom shoes do not accept returns. Both colors and design may vary since there are elements that influence the final result.
New Design 2022 of our Winter Fly Road boot.
New model of LUCK FLY winter shoe designed for outings in more adverse weather conditions.
It has a Sion-Tex membrane that protects from the weather elements so that you are always warm and dry.
They are extremely comfortable in the most adverse conditions (0 ° + 20 ° C).
Conceived from a single piece that maximizes the tightness of the shoe.
Finished with microfiber for great breathability, lightness and drying.
Lycra collar for the most unfavorable conditions.
New D40 carbon floor.
Highly functional velcro closure on the part of the sock. Rotary closure on the instep for a quick and precise fit.
Made in Spain.
Customers who bought this product also bought: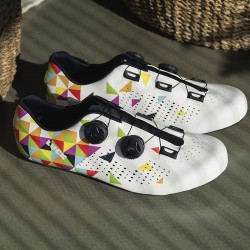 Compra rápida
38
39
41
47
48
40
42
43
44
45
46
37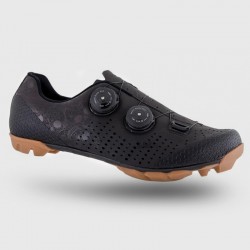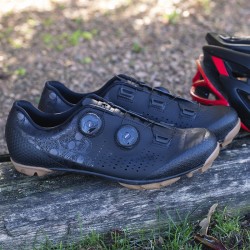 Compra rápida
38
39
40
41
42
43
44
45
46
47
Regular price
€249.95
-€100.00
Price
€149.95