24/48 h. shipping and free returns in shoes in Peninsula*

Estaremos de vacaciones hasta el miércoles 8, por lo que los pedidos realizados se enviarán el jueves 9.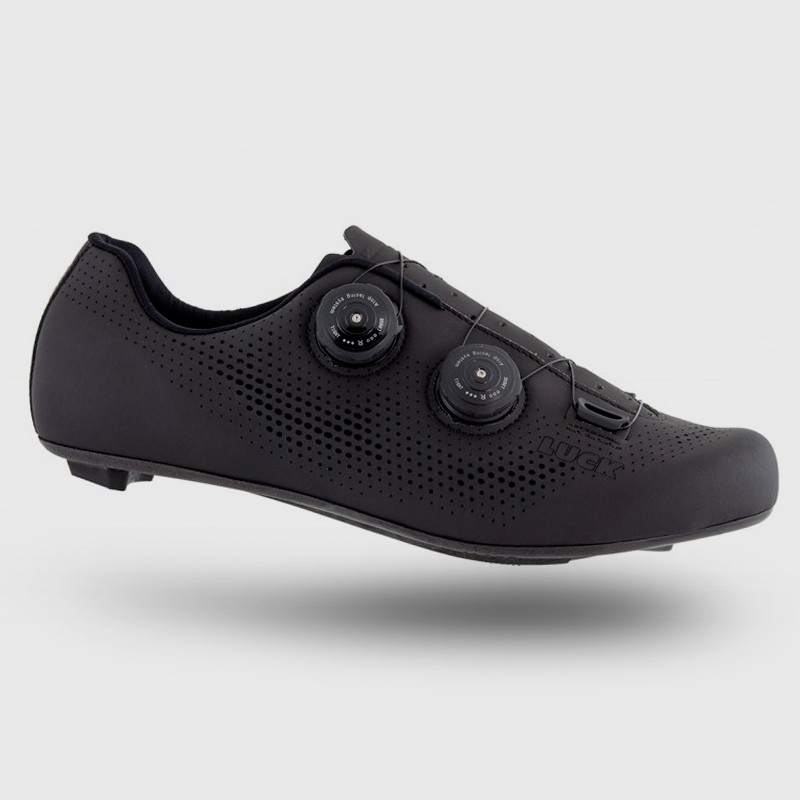 TOP VENTAS
 
Enterprise black Road Cycling Shoes 2021
VAT applied by country
AT- Austria

20%

BE - Belgium

21%

BG - Bulgaria

20%

CY - Cyprus

19%

CZ - Czechia

21%

DE - Germany

19%

DK - Denmark

25%

EE - Estonia

20%

EL - Greece

24%

ES - Spain

21%

FI - Finland

24%

FR - France

20%

HR - Croatia

25%

HU - Hungary

27%

IE - Ireland

23%

IT - Italy

22%

LT - Lithuania

21%

LU - Luxembourg

17%

LV - Latvia

21%

MT - Malta

18%

NL - Netherlands

21%

PL - Poland

23%

PT - Portugal

23%

RO - Romania

19%

SE - Sweden

25%

SI - Slovenia

22%

SK - Slovak Republic

20%
INFORMATION:
Custom shoes do not accept returns. Both colors and design may vary since there are elements that influence the final result.
LUCK Excalibur MTB Shoes
The LUCK Excalibur cycling shoes have always been a model born to make a difference in the world of high-level cycling.
The new 2021 version incorporates a scientifically developed design with high-end materials, thinking about the needs of the most demanding customers.
Like their MTB "sister", the Excalibur model, these Enterprise are made entirely of reinforced microfiber leather and together with millimeter quick-fit Atop closures to accommodate the foot on your most demanding routes.
This latest version of the high-end road cycling shoes for men and women focuses on three design areas:
Areas with specific functionalities.
Power transfer optimization, thanks to the carbon sole.
Engineering tuning, to provide a first-class performance platform.
For years we've studied pedaling dynamics and foot motion in professional cyclists, LUCK has created function-specific areas in the new Enterprise shoes, solving an engineering puzzle through the use of reinforced mesh and layered leather upper materials. to maximize fit, stiffness, flexibility, stretch and breathability.
The Enterprise model has special Ion treatments, with antibacterial, antistatic and healing properties, preventing sweating, improving breathability and making the shoes smell better for longer. It also incorporates the bidirectional Atop precision closure system.
On the sole, this new model is manufactured with our "top" HD-50. A sole made entirely of carbon with high rigidity and super light weight, which will provide you with the best power transfer in each pedal stroke.
The LUCK shoes are manufactured entirely in Spain, in our facilities and will be available in sizes 37 to 48, providing the cyclist with a more comfortable contact and better traction, improving your personal performance.
Customers who bought this product also bought: