24/48 h. shipping and free returns in shoes in Peninsula*

Estaremos de vacaciones hasta el miércoles 8, por lo que los pedidos realizados se enviarán el jueves 9.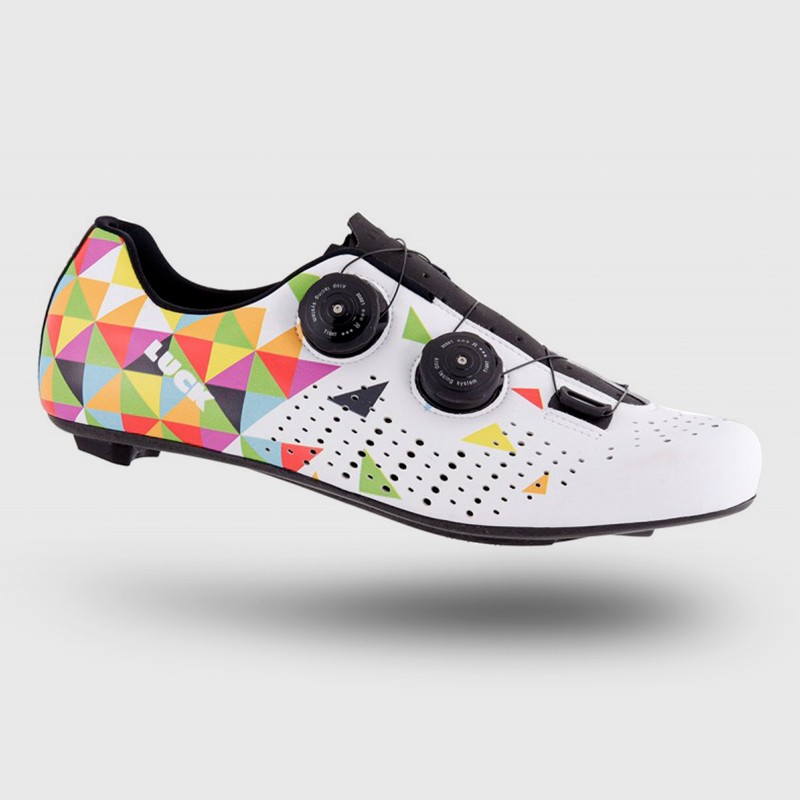 TOP VENTAS
 
Genius Graffiti Road Cycling Shoes 2021-2022
VAT applied by country
AT- Austria

20%

BE - Belgium

21%

BG - Bulgaria

20%

CY - Cyprus

19%

CZ - Czechia

21%

DE - Germany

19%

DK - Denmark

25%

EE - Estonia

20%

EL - Greece

24%

ES - Spain

21%

FI - Finland

24%

FR - France

20%

HR - Croatia

25%

HU - Hungary

27%

IE - Ireland

23%

IT - Italy

22%

LT - Lithuania

21%

LU - Luxembourg

17%

LV - Latvia

21%

MT - Malta

18%

NL - Netherlands

21%

PL - Poland

23%

PT - Portugal

23%

RO - Romania

19%

SE - Sweden

25%

SI - Slovenia

22%

SK - Slovak Republic

20%
INFORMATION:
Custom shoes do not accept returns. Both colors and design may vary since there are elements that influence the final result.
Genius Graffiti Cycling Road Shoes
LUCK professional line.
LUCK Monster is made entirely in Spain.
Presented as the definitive shoe for the best possible fit to the shape of each cyclist's feet (LUCK FIT).
AIR SOLE STREAM® ventilation system.
New double structure HD50 carbon fiber sole that allows to achieve a total plantar correction and adaptation without the need for wedges that are difficult to position.
Designed entirely with selected microfibres of the highest quality.
Made out of several pieces with no seams so to ensure the best possible adaptation to the foot.
New internal structure CARBIN. Anatomical adjustment of the foot thanks to its surrounding fabric.
TECNOLITE 100% breathable lining with silver ions treatment with antibacterial, anti-static and healing properties.
Anatomical insole with OZONE® 100% breathable lining with silver ions treatment.
New design of back aimed at enhanced ankle support.
Double ATOP reel-knob lacing system.
Customers who bought this product also bought: