 
Excalibur MTB Shoes
✅ New version 2021 ✅
MTB Shoes LUCK Excalibur
Double ATOP reel-knob lacing system.
Rear and Toe Reinforced
INFORMATION:
Custom shoes do not accept returns. Both colors and design may vary since there are elements that influence the final result.
LUCK Excalibur MTB Shoes
The LUCK Excalibur mountain competition shoes have always been a model that has wanted to make a difference in the world of professional cycling. Since its arrival on the market in 2015, it has accumulated countless victories in the most important races in the world.
The new 2021 version combines a scientifically developed design with superior materials to create a shoe destined for success and victories, as made clear by David Valero and Rocío del Alba in the recent victory of the Spanish Championship in 2020.
The common features that all Excalibur mountain shoes include are reinforced microfiber leather, reinforced heel and toe, along with easy-to-adjust Atop millimeter closures to accommodate the foot on your most demanding routes.
This latest version of the competition shoes for men and women focuses on three design areas:
Areas with specific functionalities.
Power transfer optimization.
Engineering tuning, to provide a first-class performance platform.
For years we have studied pedaling dynamics and foot movement in professional cyclists, LUCK has created function-specific areas in the new Excalibur shoes, solving an engineering puzzle through the use of reinforced mesh and layered leather upper materials. to maximize fit, stiffness, flexibility, stretch and breathability.
The Excalibur model uses the bidirectional Atop closure system and has special ion treatments, with antibacterial, antistatic and healing properties, avoiding sweating, improving breathability and making the shoes smell better for longer.
The Excalibur mtb shoes are manufactured entirely in Spain and will be available in sizes 37 to 48, giving the cyclist a more comfortable contact and better traction, improving your personal performance.
You might also like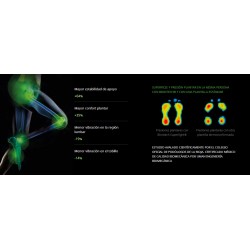 Regular price
€28.00
-28.75%
Price
€19.95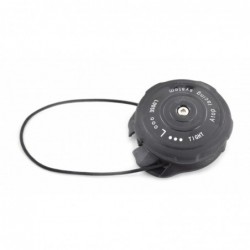 No customer reviews for the moment.