 
Excalibur Orange MTB Shoes
✅ New version 2021 ✅
MTB Shoes LUCK Excalibur
Double ATOP reel-knob lacing system.
Rear and Toe Reinforced
INFORMATION:
Custom shoes do not accept returns. Both colors and design may vary since there are elements that influence the final result.
LUCK Excalibur Orange MTB Shoes.
LUCK launches its new line of Excalibur MTB Shoes, this time we present them in Fluor Orange, cycling shoes for women and men, very showy and elegant.
Made of high quality microfiber leather, without interior seams that will fit you like a glove, making your outings to the mountain more pleasant.
In the Luck Excalibur mtb shoes, the perforation is part of the design, integrating the ventilation system in the footwear, allowing perspiration in strategic places to keep our feet cool and ventilated.
New SHD carbon sole, stiffer and lighter that allows us to optimally transmit all the power to the pedal, improving our performance, pedaling efficiency and reducing the effort made.
The toe and rear reinforcement increases protection at key points, protecting our feet and cycling shoes from unwanted blows during our walks in the mountains.
The double rotary closure allows you to adjust the shoes to the shape of your foot with one hand, even while you are running, distributing the pressure in an easy and simple way.
Greater comfort, greater durability and low weight, result in a perfect fit with a simple twist, free of discomfort and chafing.
A scientifically proven ergonomic design that increases power, resistance and comfort, optimizing the alignment of the hip with the knee and the foot, improving performance and avoiding tendon problems and that burning sensation that afflicts, when we ride large distances with our mountain bike.
Scientifically developed by Luck with high-quality materials, to create a shoe destined for the success of amateur and professional cyclists in national and international competitions.
Luck Excalibur mtb shoes are made entirely in Spain, by master shoemakers who for generations have been studying the secrets of cycling, together with professional cyclists.
Luck, since 1987, manufacturing cycling shoes by hand.
You might also like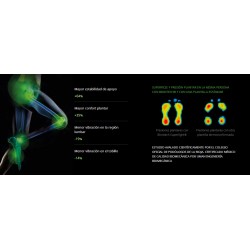 Regular price
€28.00
-28.75%
Price
€19.95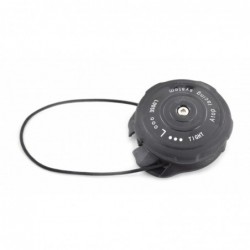 No customer reviews for the moment.