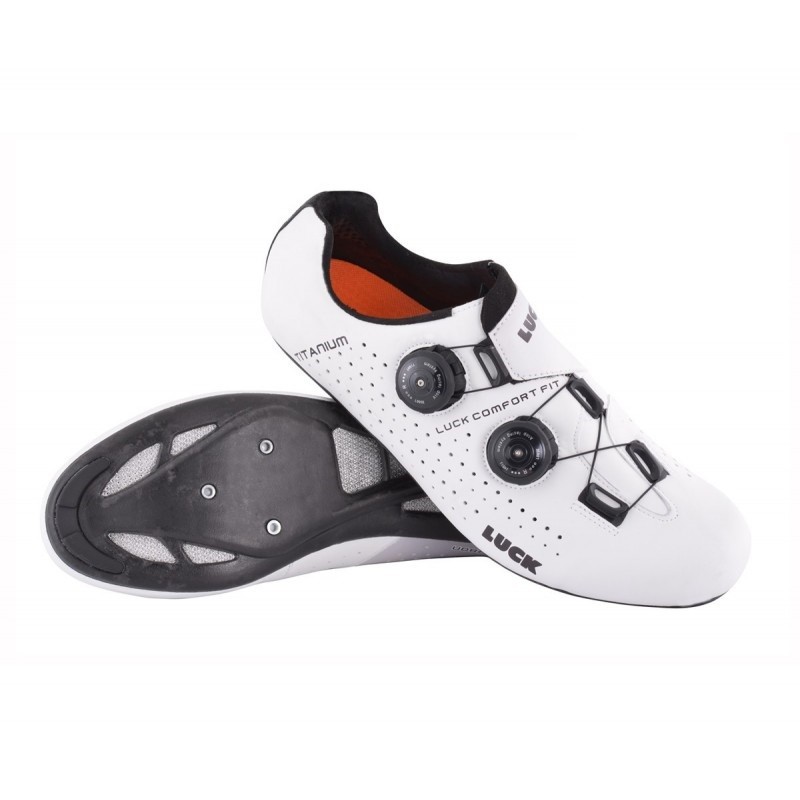  
Totem road shoes
VAT applied by country
AT- Austria

20%

BE - Belgium

21%

BG - Bulgaria

20%

CY - Cyprus

19%

CZ - Czechia

21%

DE - Germany

19%

DK - Denmark

25%

EE - Estonia

20%

EL - Greece

24%

ES - Spain

21%

FI - Finland

24%

FR - France

20%

HR - Croatia

25%

HU - Hungary

27%

IE - Ireland

23%

IT - Italy

22%

LT - Lithuania

21%

LU - Luxembourg

17%

LV - Latvia

21%

MT - Malta

18%

NL - Netherlands

21%

PL - Poland

23%

PT - Portugal

23%

RO - Romania

19%

SE - Sweden

25%

SI - Slovenia

22%

SK - Slovak Republic

20%
Product customisation
Don't forget to save your customization to be able to add to cart
INFORMATION:
Custom shoes do not accept returns. Both colors and design may vary since there are elements that influence the final result.
- LUCK professional line.
- LUCK TOTEM is made entirely in Spain.
- Presented as the definitive shoe for the best possible fit to the shape
of each cyclist's feet (LUCK FIT).
- AIR SOLE STREAM® ventilation system.
- New SHD carbon fibre sole with studs made from natural rubber
obtained from tree resin (not derived from oil).
- The studs are produced via a process of ecological extraction of natural
rubber, so promoting local development, reducing environmental impact
and giving the cyclist more comfortable contact and greater traction.
- Designed with top range materials.
- Manufactured entirely out of high quality microfibre.
- Conceived from pieces of microfiber of the highest quality, following a
pattern studied to adapt better to the shape of the foot.
- New internal structure CARBIN. Anatomical adjustment of the
foot thanks to its surrounding fabric.
- TECNOLITE 100% breathable lining with silver ions treatment with
antibacterial, anti-static and healing properties.
- Anatomical insole with OZONE® 100% breathable lining with silver
ions treatment.
- New design of back aimed at enhanced ankle support.
- Double ATOP reel-knob lacing system.
Customers who bought this product also bought: