 
Biontech Thermodeformable Insoles
VAT applied by country
AT- Austria

20%

BE - Belgium

21%

BG - Bulgaria

20%

CY - Cyprus

19%

CZ - Czechia

21%

DE - Germany

19%

DK - Denmark

25%

EE - Estonia

20%

EL - Greece

24%

ES - Spain

21%

FI - Finland

24%

FR - France

20%

HR - Croatia

25%

HU - Hungary

27%

IE - Ireland

23%

IT - Italy

22%

LT - Lithuania

21%

LU - Luxembourg

17%

LV - Latvia

21%

MT - Malta

18%

NL - Netherlands

21%

PL - Poland

23%

PT - Portugal

23%

RO - Romania

19%

SE - Sweden

25%

SI - Slovenia

22%

SK - Slovak Republic

20%
The biomechanical insole adapts to the ergonomics of the foot using the microwave.
Orthopedic insoles help to improve the footprint in people with problems of: flat feet, calcaneal spur, pes cavus, metatarsalgia, valgus foot, supinator, propaneator, etc ...
The Biontech insoles, made with a new intelligent material, reinforce safety and stability, favoring the development of a more effective and continuous pedaling.
INFORMATION:
Custom shoes do not accept returns. Both colors and design may vary since there are elements that influence the final result.
The biomechanical footbed adaptable to the ergonomics of the foot using the microwave
What are Biontech Pro Insoles?
Biontech Pro® biomechanical insoles are the first insoles on the market that anyone can adapt to their feet, at home, with a simple microwave.
Developed by Grupo Morón, they represent a great advance in quality of footprint and weight distribution, so they prevent joint pain, improve balance and mitigate muscle fatigue when we walk, run or practice sports.
Biontech Pro® also has antibacterial treatment and offers maximum perspiration, so the skin always remains dry.
Together with more than a 44% improvement in the stability of the tread, Biontech Pro® makes us walk better and, therefore, we feel better.
Customize your templates
Heat the templates. Introduce the Biontech Pro® insoles with the letters facing up in a microwave at 500W of power for 40 seconds, at 600W of power for 30 seconds, or medium power for 40 seconds.
Warning: It is very important that you pay attention to the placement in the microwave and do not exceed the limits marked. There may be a danger of overheating.
Adapt the insoles to the shape of your foot. Be careful to let them cool for 2 minutes. Then, place them inside the chosen footwear and put it on. It is important to stand, pressing on the insoles, for about 2 minutes. It is recommended to stay in shoes for at least 1 hour, as the insoles cool down little by little and this will fix the footprint better.
You might also like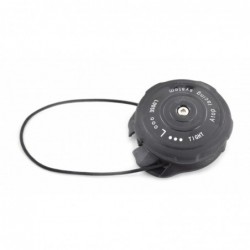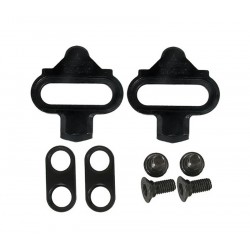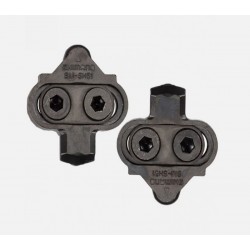 Regular price
€59.95
-50%
Price
€29.98
No customer reviews for the moment.
Customers who bought this product also bought:
Flash Offer
Regular price
€299.00
-63.21%
Price
€109.99